The Asia-Pacific Digital Sexuality Education Bootcamp for Content Creators (DESIRE Bootcamp 2023) brought together 96 participants from the region, including educators and advocates. Organised by UNFPA Asia-Pacific Regional Office and UNFPA Indonesia, the event aimed to foster partnerships and promote collective learning. 
The bootcamp provided content creators with the tools needed to positively impact Adolescent and Youth Sexual and Reproductive Health (AYSRH) in the region through sessions held on November 4th, 5th, and 11th. The first session, led by IPPF ESEAOR, addressed challenges faced by marginalised youth and underscored community-driven solutions. 
In his opening remarks, Pio Smith, Regional Director, UNFPA Asia and the Pacific Office, emphasised the importance of harnessing the ever-evolving digital landscape. "In today's world, where youth are gaining unprecedented access to technology, we must leverage digital spaces to deliver accurate, non-discriminatory, age-appropriate information. Our goal transcends borders, demographics and backgrounds," he said.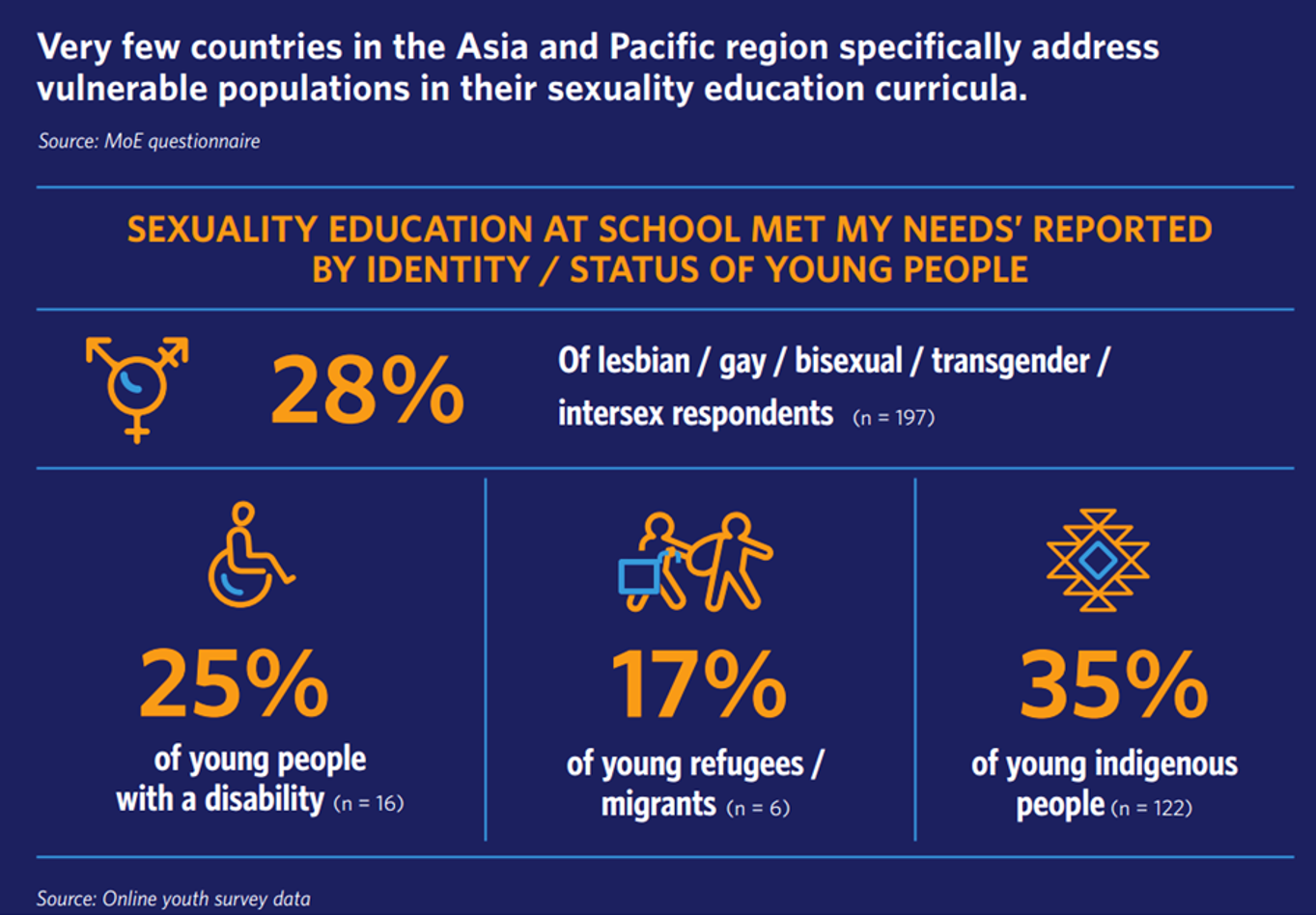 Navigating the Challenges
Malarvili Meganathan, Regional Communications, Voice, and Media Advisor at IPPF ESEAOR, highlighted the critical nature of addressing vital issues in low-resource settings. One key takeaway from the talk revolved around recognising the challenges faced by marginalised and underserved youths, particularly concerning access to adolescent and youth sexual and reproductive health information and services. Understanding these challenges deeply emerged as a crucial step toward developing effective strategies for their resolution or mitigation, emphasising adopting a community-driven approach.
Transitioning to access to education and information in the region, a report by UNFPA, UNESCO, and IPPF revealed that many young people prefer to obtain information from the internet and peers rather than relying solely on school-based education. This shift in information sources highlights the need for inclusive digital education to ensure marginalised populations, such as LGBTQIA+ individuals, refugees, migrants, people with disabilities, and indigenous communities, are not left behind in the educational framework of numerous countries.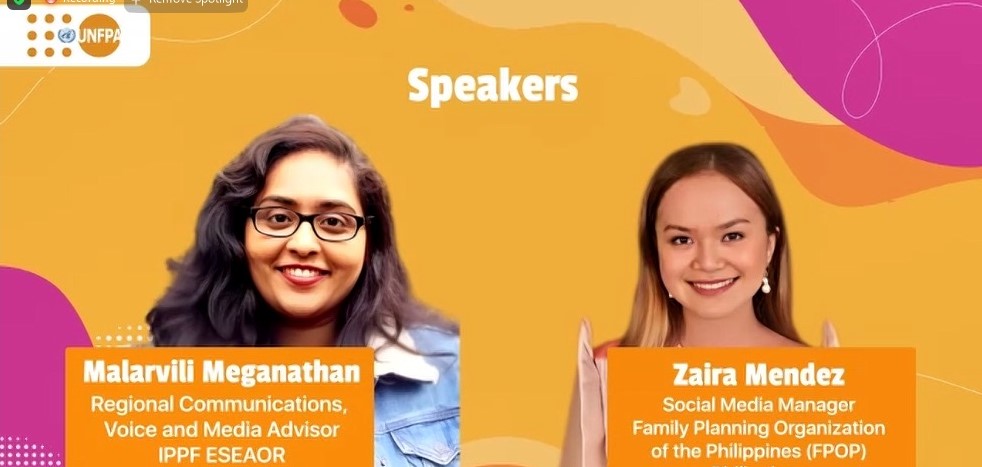 Innovative Approaches to Bridging Gaps: Community-Driven Strategies
The session proposed actionable strategies to address the challenges collaboratively, including peer education programs, stakeholder collaborations, and policymakers' engagement to prioritise sexual education and digital access in low-resource settings. 
Best practices encompassed those implemented by IPPF Member Associations and implementing partners, which involved collaboration with community members, consultation with village representatives in hard-to-reach areas, communication materials in local languages, utilisation of community radios, establishment of public-private partnerships, hands-on training in content editing, and outreach sessions with young people in Cambodia, Laos, Philippines, Fiji and the Solomon Islands.
Zaira Mendez, Social Media Manager at the Family Planning Organization of the Philippines (FPOP), led a hands-on session to develop innovative methods for creating digital sexuality education content in low-resource settings, drawing inspiration from FPOP's success in engaging young people, especially in Geographically Isolated and Disadvantaged Areas (GIDA) supported by the Australian government-funded RESPOND project. These areas include hard-to-reach communities, both geographically and socially, due to uneven socio-economic development.
In the interactive session, participants explored various content creation strategies tailored to the unique needs and challenges of these communities. They brainstormed ideas for informative videos, infographics, and quizzes, effectively conveying essential sexual education information. These efforts aim to empower young people with accurate knowledge, enabling them to make informed decisions about their sexual and reproductive health.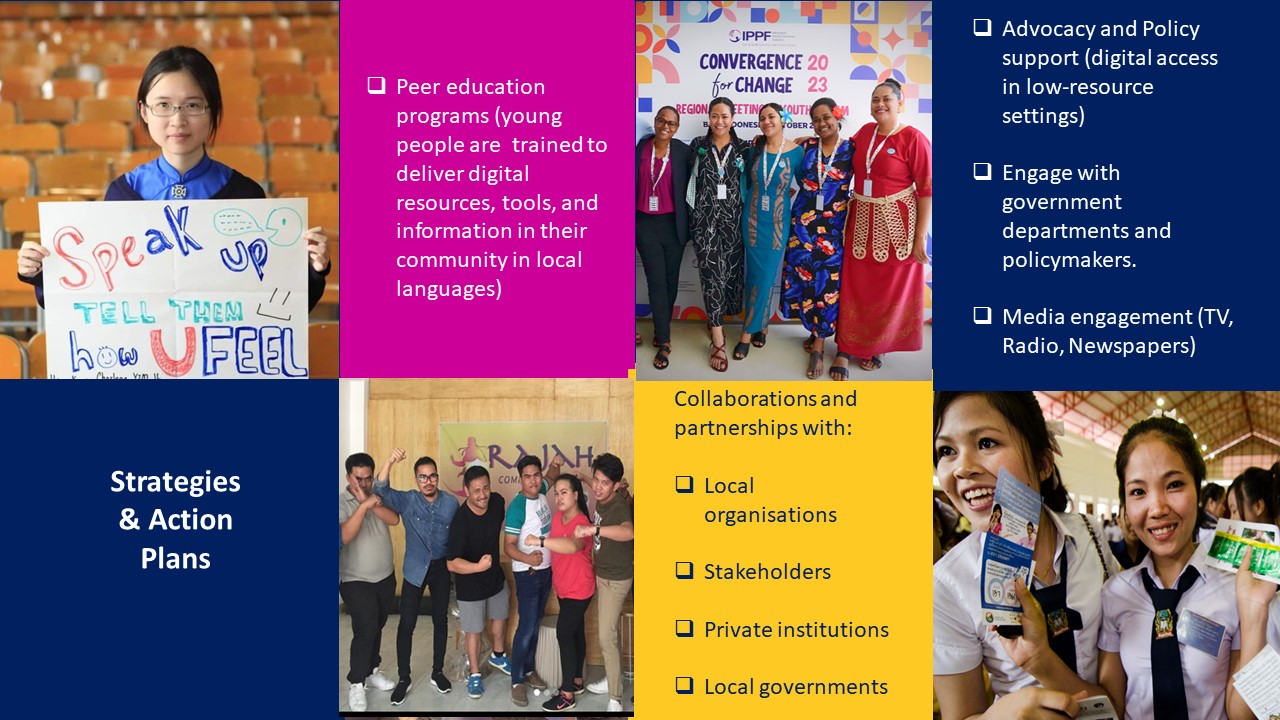 The session concluded on a high note, with participants demonstrating their strong commitment to positively impacting digital sexuality education. This commitment sets the stage for future partnerships and collaborations to strengthen content creation in the Asia-Pacific region, ensuring equitable access to essential sexual and reproductive health information for all.