The Papua New Guinea Family Health Association (PNGFHA) was established in 1981 and registered in the same year under Section 7 of the Associations Incorporation Act, Papua New Guinea. PNGFHA became an IPPF Collaborative Partner in 2001 and then an Associate Member, approved at the December 2020 Board of Trustees meeting.  
The Association's Head Office was originally based in Lae, Morobe, but was relocated to the capital Port Moresby, in 2015. PNGFHA currently operates across 8 static clinics in Port Moresby (3), Lae, Markham and Bulolo (Morobe Province), Goroka (Eastern Highlands Province), and Kokopo (East New Britain Province), and are operated from facilities provided either by the Provincial Health or the district authorities.  PNGFHA has a staff of 25, both clinical and non-clinical, and is supported by an extensive network of volunteers.  Each clinic has regular outreach services to remote populations, providing safe and confidential SRH services and raising awareness. 
In 2021, PNGFHA delivered 220,038 SRH services to 53,497 clients, more than 90 per cent of whom were poor/ vulnerable. The clinics provide a wide range of SRH services including STI and HIV awareness, family planning, responding to cases of gender-based violence, and counselling. Legal services for survivors of sexual and gender-based violence (SGBV) are also provided due to need. Other programs include the youth/adolescence comprehensive sexuality education with out-of-school and in-school youths. Various outreach programs such as mobile clinics and awareness have also been implemented in partnership with local Provincial Health authorities. 
Currently PNGFHA have 3 furnished operational youth centres and youth clinic which provide support for the youth volunteer network, community outreach, CSE both in and out of school. Youth friendly spaces offer youth the opportunity to access information, receive counselling and a friendly safe space where young people can meet and share ideas. The youth friendly clinic provides access to quality and relevant youth centred SRH services and referrals, in the case of SGBV, by staff that are sensitive and trained to dealing with young people. Outreach involves activities mostly identified by the young people themselves, ranging from awareness in a school settings and communities, during a community event, community and government organised activities such as cultural shows and sports events. Through outreach events, trained youths are able to reach out to their peers and motivate them to access more information and services. 
region
East and South East Asia and Oceania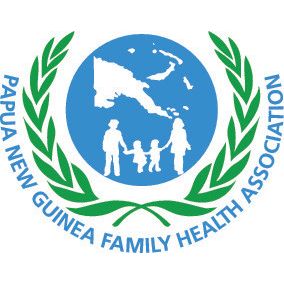 Address
Unit 9, Downtown Plaza, Downtown, NCD,  Port Moresby,   Papua New Guinea