Amidst the current ongoing global pandemic, the youths have been actively playing their part in reaching out and helping communities in the best ways they can. Family Planning Organisation of the Philippines (FPOP) is leading by example by playing a big role in mobilizing the youth in the fight against COVID-19. They made use of their vast network to raise resources for the people's needs, especially the youth themselves. 

IPPF-ESEAOR recently conducted an interview with Louria Paragon and John Salvador, Youth Members from the Family Planning Organization of the Philippines (FPOP) and here's a glimpse of how youths like Louria and John are leading the way.
How are youth in the Philippines affected by the COVID-19 outbreak?
COVID-19 has created a huge impact here – you can see it in our economy, mobility, food security, health and safety. The pandemic has also put young people's health and mental health at risk. Since the strict implementation of the Enhanced Community Quarantine (ECQ), where curfew is practiced, most of the establishments have been closed.This affected many young people who are working at night in call centers. No work means limited food supplies for young parents who are also struggling to provide for their family and children. The pandemic affected everyone, but young individuals are doing their best to cope up with the sudden changes in the country and in their community. They diverted their attention to social media and other mobile applications, home workouts, webinars, online classes, etc. It's good to think that the young people are trying to remain optimistic and healthy during a difficult time like this. 
What are FPOP youth doing to assist in this situation?
Where do I start? Despite of what is happening in our country, FPOP youth volunteers are motivated to do play a part and give back to the community. Some FPOP youth volunteers are part of Sangguniang Kabataan (Youth Councils) who are working closely with their Local Government Units (LGUs). They are considered as front liners in their areas and are assisting in distributing and re-packing goods and food items. Many of our youth volunteers are also doing their parts in the field of SRHR through with youth talks and dialogues.  Here in my chapter in Iloilo, we organize HIV talks and assist in HIV rapid screening. FPOP Chapters are innovatively working and serving the community in several ways.  Some youth volunteers help in distributing medical needs (thermometers, gloves, improvised masks); some are helping in re-distribution of oral contraceptives and condoms. FPOP recently launched its official hotline called 'youRHotline' to help those with SRHR needs, and mental health concerns. The hotline is handled by the service providers, but some youth volunteers are also given the chance to manage concerns coming from adolescent clients, but they will refer adolescent clients to expert service providers if the concern needs expert attention. The young people in FPOP are also doing their best in disseminating information on responsible sexuality and SRHR information in general, using social media platforms during this time of crisis. It is after all the safest, and fastest way to reach out to their peers with important information. Currently some of our youth volunteers are also a part of the planning team for the coordinated humanitarian response.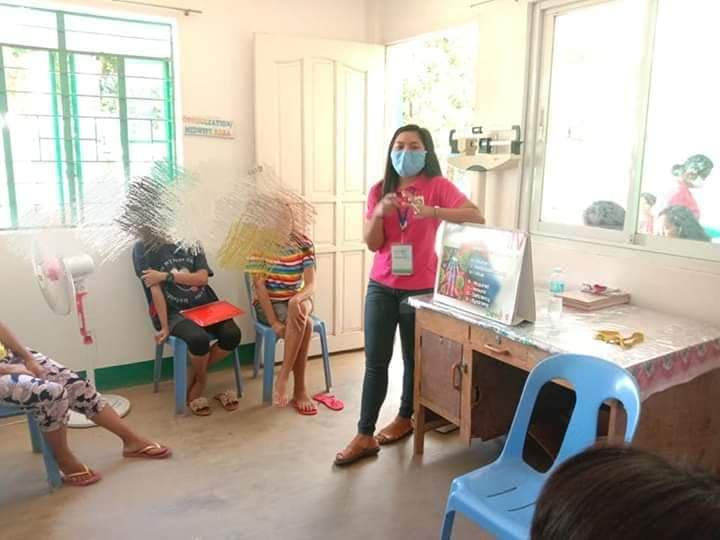 Renee Josephine Havana, FPOP MASBATE youth volunteer
                                         is shown leading an HIV Talk.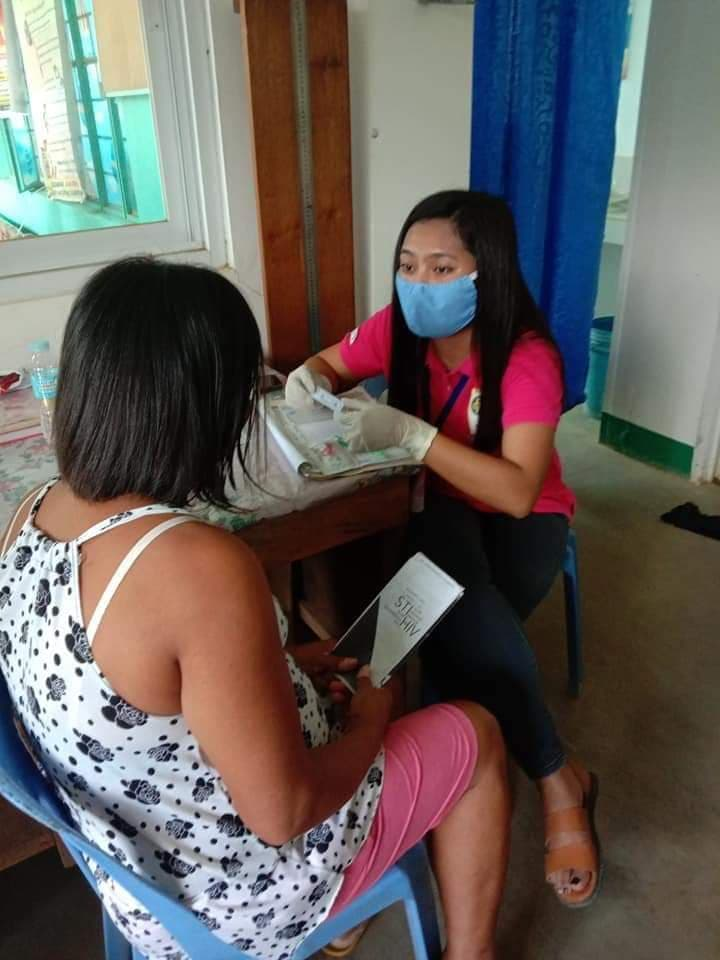 Renee Josephine Havana, FPOP MASBATE youth volunteer,
                                                assisting in CBS HIV rapid screening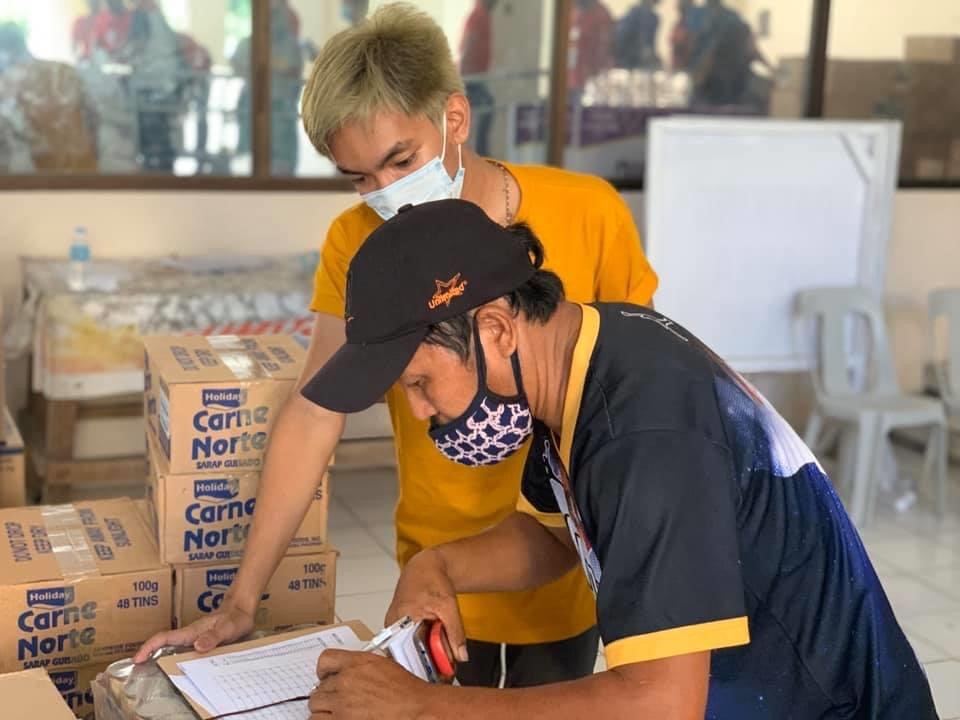 FPOP youth volunteers giving out information for the community.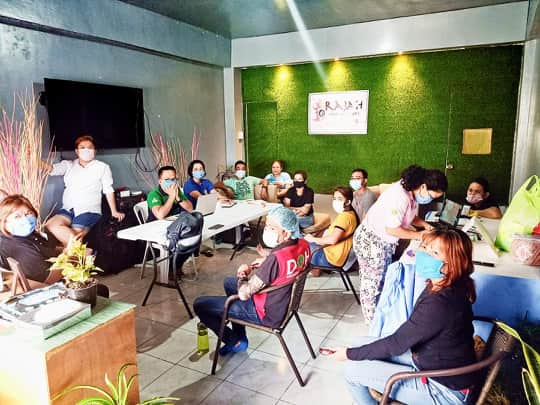 Youth volunteers and staff of FPOP Iloilo participating in the                                            Humanitarian Response planning and outreach activity.
How are services to young people (including CSE) affected by this pandemic?
Summer season is the best time to reach out to young individuals with SRHR information and services. Usually every summer, we conduct youth-friendly and outreach activities. But since this pandemic broke out, we cannot do it anymore – not now at least. The current situation has also been specially challenging for young people living without internet access. They are cut off from accessing correct and adequate SRHR information. Those (young people) with SRHR concerns cannot easily visit any SRH facility. With this pandemic, there is also a sudden change of lifestyle which is causing mental health issues with young people. FPOP is doing its best to innovatively serve the people, including young people, during this crisis. Step-by-step, we will be able to reach and serve the young vulnerable people and we will bring SRHR services closer to their homes.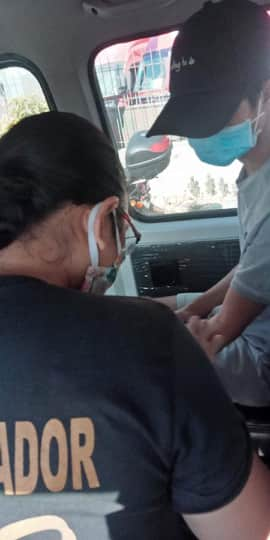 FPOP Staff and youth volunteers ready to distribute medical needs
          and improvised face masks.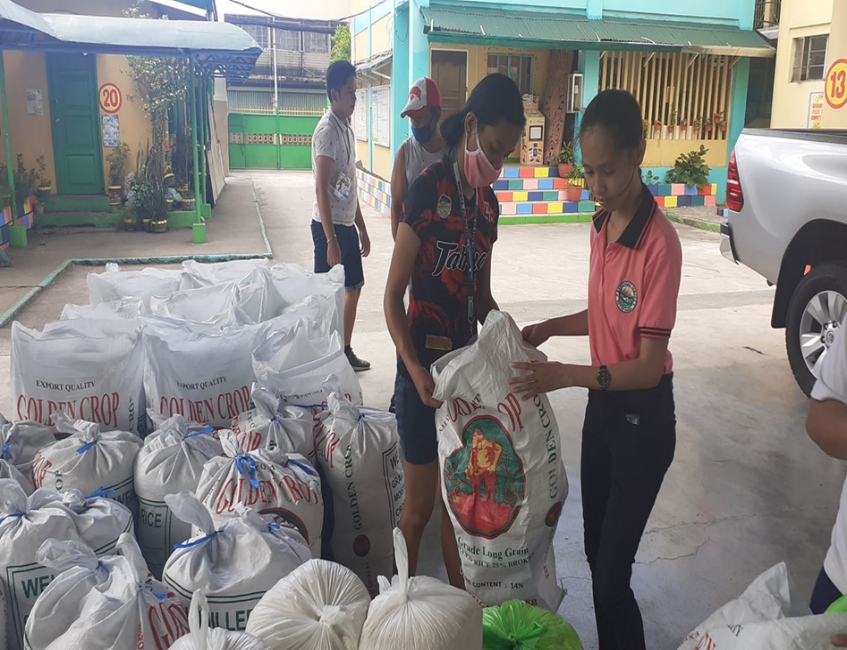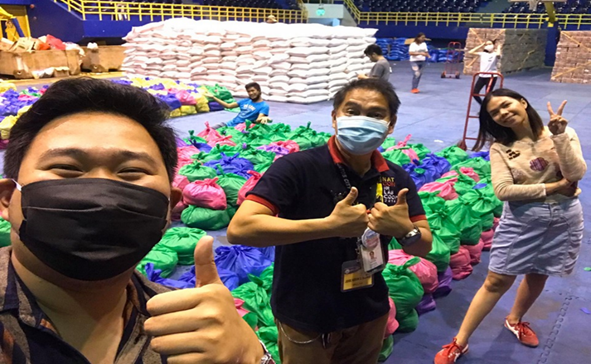 FPOP GENSAN and Naga youth volunteers, together with their SK counterparts
assisting in the distribution of food packs.
Why should youth be involved in the response to this pandemic?

Young people have specific needs and we understand that. SRHR needs do not stop during a crisis. So, if we have the chance to step up and reach out and help, we must. Yes, we are young, but we are still able to do something for our peers. No matter how small or big the deed is, the important thing is that we contribute during this pandemic and our contribution can actually touch and save lives. Young people's SRH needs are always our priority.