Youths are not just beneficiaries of policy changes, but they are essential leaders and partners in finding solutions to the issues faced by young people everywhere. Because of this, it is important that attention is drawn on them in order to encourage and support the work they do and hear voice they speak. IPPF constantly works to create an enabling environment in which this goal can be achieved by bringing youth voices forward and encouraging young people to take action.
Meet Yumna Nurtanty Tsamara is a 22 year old graduate of Padjadjaran University (Universitas Padjadjaran), Indonesia. She started off in the field of SRHR as a volunteer in The Indonesian Planned Parenthood (IPPA) where she was heavily involved in youth activities and policy making there. She is currently a youth counsellor where she helps teens who experience unplanned pregnancy in Indonesia. Read the full blog here:
............................................................
"I am a youth counsellor at one of IPPA's clinic in Bandung, West Java Indonesia. Here, I help guide and assist teens who get caught in unplanned pregnancies. I do the best I can and help them map out the best choices they have given their situation. It is an important work for me. In Indonesia, any topic relating to SRHR is still considered a taboo even to be brought up as a discussion. It's just how it is in this society where strong conservative values and 'norms' exists. Watching people succumb to these 'norms' simply because they lack the right SRHR knowledge wasn't good enough for me. I can't just sit back and do nothing knowing that there are young girls out there seeking out unsafe abortion methods because they feel they're at a dead end, or even and watch society marrying off a child just because it's the "right thing" to do once an unplanned pregnancy happens. This was how I came about my decision to do something about this.


Someone once told me, that she did not know women could end up getting pregnant by having sex just ONCE. It was disheartening. I couldn't help but think that if they had the adequate knowledge, then an unplanned pregnancy could have been avoided. 

I really think it's important to normalize SRHR topics and break the stigma around it. It is okay for people to talk about it, learn about it, and teach about it – this is where we're lacking at. That's when I realized that I have to do something about this; and I got into IPPA as a volunteer. 

My work here has taught me so much. The most valuable lesson? I've learned to not be prejudiced by people's problems and the issues they face. We have to understand that whatever situation they're in, it's because of the lack of information, not lack of choice. It makes a difference helping educate people on what's important – I believe, that SRHR knowledge is a fulfillment and an important knowledge for everyone. Doing what I do, I hope that someday, everyone in this world can fulfill their SRHR needs without any stigma, any discrimination and get the best choices for their life in the future!"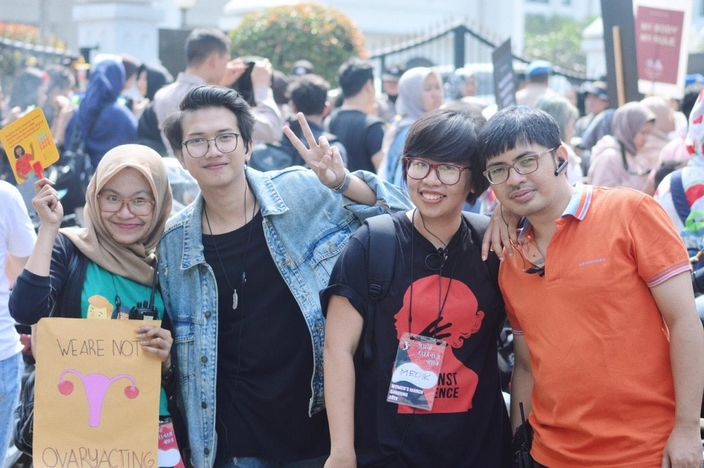 IPPA is one of IPPF ESEAOR's Member Association. In 1970, IPPA initiated Indonesia's youth movement by setting up a youth center in an effort to enable access of information on SRHR to young people in Indonesia.