The Global Forum on International Population Trends and ODA – Marriage and Gender Perceptions of Young People in the 3 Asian Countries (Korea, Mongolia and Vietnam) was held on 4th November 2022 at the National Assembly, Seoul. It was co-hosted by Korea Population, Health and Welfare Association (KoPHWA – IPPF MA) and Korean Parliamentary League on Children, Population and Environment (CPE). The event opened with a congratulatory remark from Mr. Lee In-young, the chairman of CPE and member of the Democratic Party of Korea. This was followed by a remark from Mr. Kim Chang-soon, President of KOPHWA. Mr. Kim emphasized the significance of the event and encouraged continual cooperation among parties who attended the event.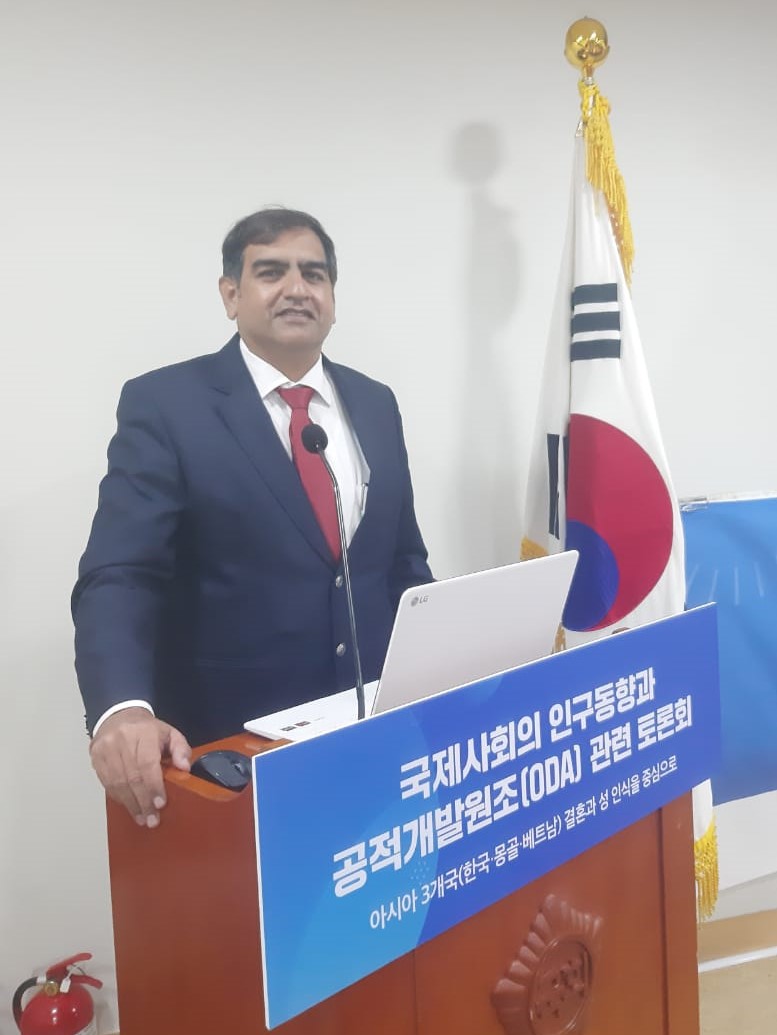 ESEAOR, Director Programmes and Performance Dr Jameel gave an opening presentation on International Population Trends and IPPF Programme to address SRHR of young people. There are nearly one billion adolescent and young people aged 10 – 24 years living in 31 low- and middle-income countries in Asia and the Pacific, accounting for 53% of the world's adolescent and youth. He emphasised on youth centered approach, preventing and addressing unintended pregnancies among adolescents and increasing international development assistance to young people.
KOPHWA's lead researcher, Ms. Jung Yuri, presented the results of an online survey conducted from October 6th to 14th among 1,003 young people in South Korea, Vietnam and Mongolia. The survey was conducted to investigate the experience of and perception towards sexual reproductive health of young people in their 20's across the three Asian nations. The survey showed a need for sexual reproductive health education and increased availability of medical services. The presentation concluded by highlighting the importance of ODA and recommending sexual reproductive health policy that contextualizes the changing perceptions of the young people in their respective countries.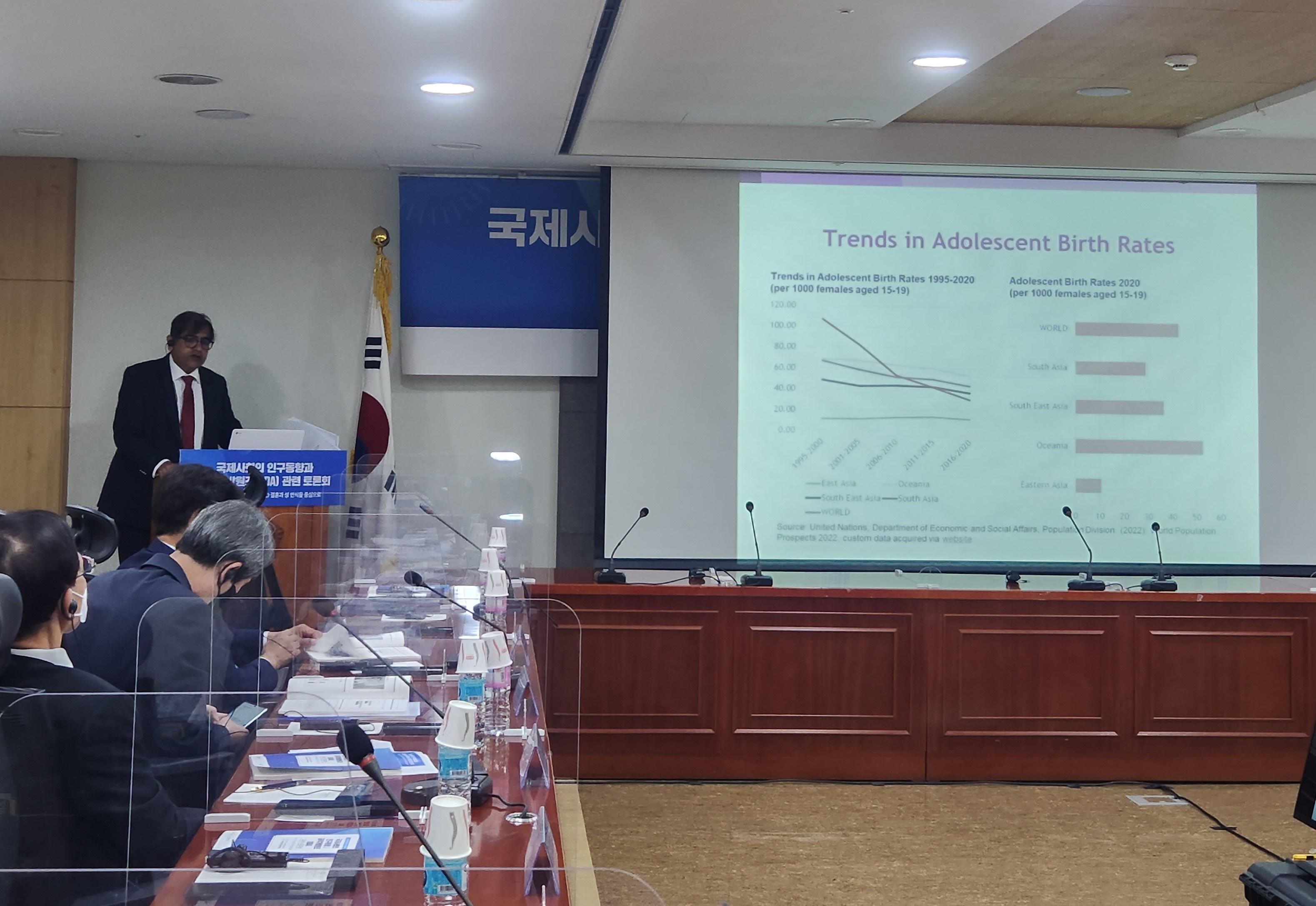 Following KOPHWA's presentation, Mr. Phuong Thi Thu Huong—consultant for the VINAFPA—and Ms. Munkhtsetseg Batmunkh—Executive Director of MFWA—presented on "Imbalanced sex ratio at birth in Vietnam and Cooperation with Korea" and "Mongolia's current state of SRHR", respectively. There was a discussion with Mr. Sodchimeg Khongor—representing Vietnam—and Ms. Nguyen Van Truong—representing Mongolia—to better understand thoughts and concerns of the young people in the current times about marriage and sexual reproductive health. The event ended with a discussion with Mr. Cho Hyungyu representing KOICA about the importance of and the need for ODA to improve the sexual reproductive health of young people in Asia.