23 young people from rural Guadalcanal are currently being trained with the Solomon Island Planned Parenthood Association (SIPPA) on Family Life Education curriculum for out-of-school youth, a new curriculum under the Ministry of Health and Medical services - Reproductive Health Unit.

SIPPA through International Planned Parenthood Federation (IPPF) has been able to support the rollout of this important facilitators training in Honiara, Guadalcanal and Malaita Provinces with support under the United Nations Fund for Population (UNFPA) Pacific Transformative Agenda programme.
Jack Martin Senior Program Officer Youth/CSE of the International Planned-Parenthood Federation Sub Regional office for the Pacific (SROP) who is responsible for the programme stated that this programme is implemented across six Pacific Island countries including Solomon Islands.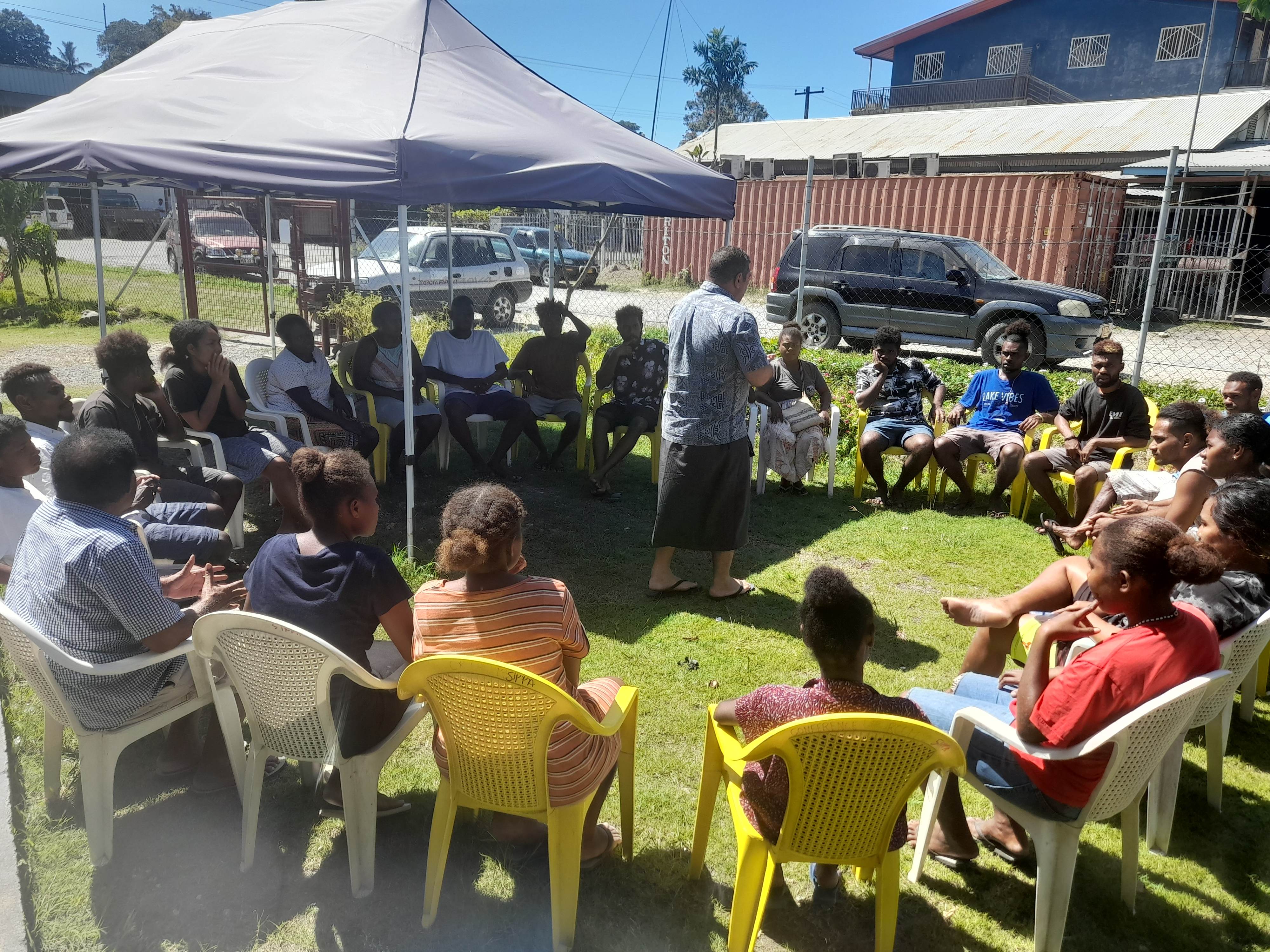 Martin said the program is to equip young people with information about Family Life Education curriculum for out-of-school young people, the custodian of this curriculum is the Ministry of Health and Medical Service and SIPPA is piloting the rollout with young people in Solomon Islands.
He said there is also a curriculum being developed to cater for the in-school program which is a joint partnership between the Ministry of Education, Ministry of Health and Medical Service, civil society organizations in the health sector, Family Planning New South Wales which had supported development of the out-of-school curriculum is also leading the development of the in-school curriculum.
Martin said Solomon Islands has a youthful population with 20-30 percent of the total population between the ages of 15 – 24 according to estimates for 2021. The annual growth rate of 2.7% from 2009 to 2019 and a 5.3% increase in the urban population confirms the intersect between youth bulge and urbanisation as highlighted by the State of Pacific Youth report of 2017, the youth bulge present both opportunities and challenges for development, including increasing competition for employment, services, and other opportunities. 
So, with this training we anticipate the trained young people will be equipped to share with other young people in their own communities the important information on population and development and able to link other young people to clinical services and other referral pathways that support youth reproductive health and rights.
He said the overall UNFPA Transformative Agenda programme is a result of the strong inputs and commitments made by the Solomon Islands Government through Ministry of Health and Medical services and its national stakeholders to support reduction of teenage pregnancy and related reproductive health issues for young people in Solomon Islands, without Government support this would not be possible.
He further acknowledges the ongoing support and commitment of the Australia Government through the Department of Foreign Affairs and Trade (DFAT) for supporting the project in Solomon Islands and across the Pacific region.